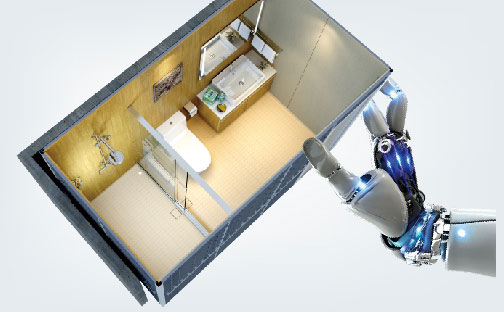 Home

System Bathroom
System Advantage

New Experience

Product Center
Application Fields
About Syswo


Company Vision
Fancy the future
Technology changes the home life
You do not need to go out to purchase the products, instead, you just click the mouse on the internet to select your favorite ones, and then wait as you are going to live in the same five-star hotel;
You do not need to worry about the design, Syswo complete set of system design is not only the crystallization of science, but art and life ;
You do not need hands-on supervision, we build the bathroom as quick and simple as building blocks, what you have to do is acceptance;
You do not need to worry about intelligent systems, the intelligent should make life easier, rather than letting you more to worry about. Intelligence know what you would think, and understand what you need;
You do not worry about environmental problems at home, the upgraded materials not only care for your health, but also concern about the future of our planet. This is what Syswo is committed to change!
Together with Syswo to greet change and embrace new life!
System changes tradition
SYSWO makes you live pleasantly