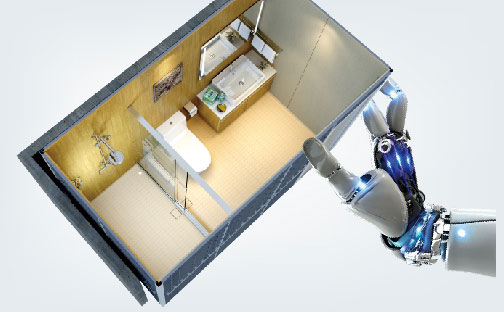 Home

System Bathroom
System Advantage

New Experience

Product Center
Application Fields
About Syswo


Application Fields
Affordable Apartments
With the integrity and convenience and prefabrication, it takes only four hours to complete the entire bathroom installation by using standardized site assembly.
There is low pollution and energy consumption by using new high-tech material of SMC which has less formaldehyde and no radiation.
Fine design in space science, optimizes full using of limited room.
With durable material, system bathroom can be durable for 20 years.